When the doorbell of Sandra's home in Mercatorstraat rang a few years ago, she could never have imagined whom she would find on her doorstep. Zeev Rosner and his cousin Leo introduced themselves. Leo's mother Blanka had lived in this house during World War II, along with some relatives of Leo's Jewish father who had gone into hiding. Zeev, who was just a little boy during the war, had even lived there himself for a while after his parents were deported and murdered. A few years after the war, Zeev emigrated to Israel with his brother and their grandfather. 
The meeting between Sandra, Leo and Zeev marked the beginning of a new story. Sandra welcomed the cousins into her home but forgot to ask them for their contact details before they left. A few months later they received a message from Israeli customs: a parcel had arrived for them, but it had been stopped at customs. Soon after, she received a card from Zeev Rosner with his contact details. And that is how Sandra, Leo and Zeev were able to get in touch again. During Open Huizen/Open Houses, Sandra opened her living room to the public to give Leo and Zeev the opportunity to share their family story with a wider audience. 
Leo is the child of a Jewish father of Austrian descent and a Catholic Belgian mother. Clementina Van Schausselen, who went by the name of Blanka, grew up in Sint-Niklaas and went to work as a teacher in Antwerp. There she met Elias Leitner in the De Keyserlei. When the war broke out, Blanka came to the rescue of her friend Elias and his Jewish family. The house she rented in Mercatorstraat became the main address where refugee relatives were given a place to say, to receive and forward mail, and to collect false documents. The Germans did not find Blanka's Flemish name suspicious.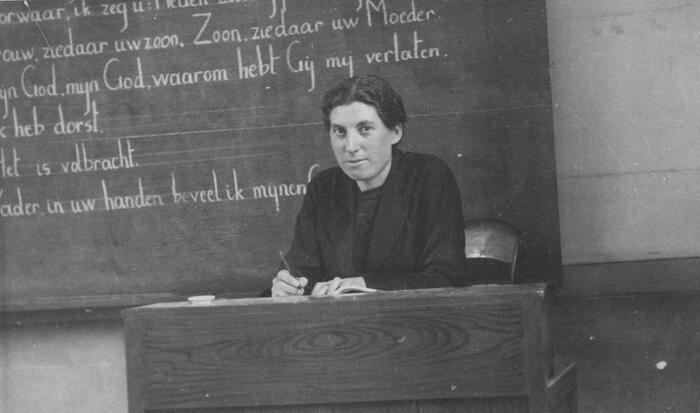 Blanka approached all her (Catholic) contacts to help her in-laws: she arranged for Elias's depressed mother to stay with the Trappists in Westmalle. She hid Elias and his father in her own house until the Germans raided the property, after which she sent them to the family's cottage in Westmalle. With the help of a friend of her brother's, who worked in a printing house, she provided Elias and some of his brothers with false documents. Elias's brothers were able to flee to France and Portugal and kept in touch with the family through Blanka's postal address.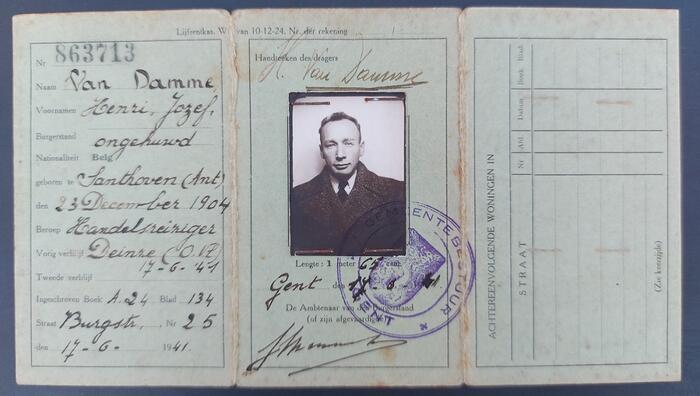 Elias' sister, Yetti Leitner, had fled from Germany to Brussels with her husband Moses Rosner and their two sons. They asked Blanka if she could find a hiding place for their children Zeev and Zvi – known as 'Willy' and 'Jean' in Belgium. Through the intermediary of the bishop of Liège, Blanka was able to find a family in Banneux, Wallonia who wanted to take in the two boys. 
Yetti and Moses were discovered in Brussels in 1944 during a Gestapo raid and deported to Auschwitz. Zeev and Zvi lived in Madeleine's house in Banneux until the end of the war.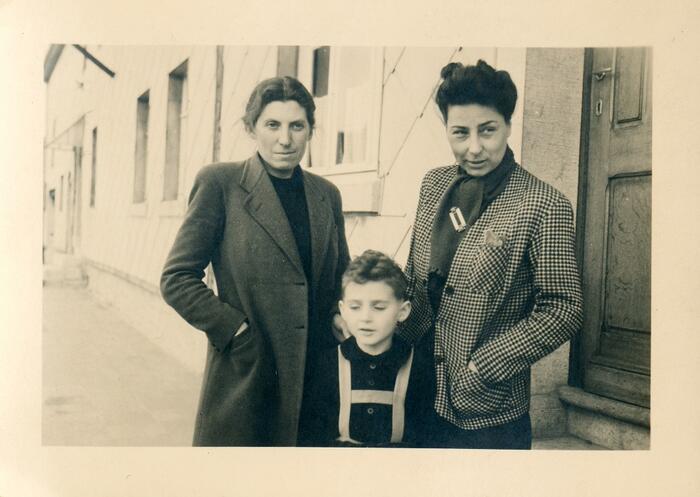 After the liberation, Blanka and Elias were finally officially married. Their son Leo was born in 1946, two years after his sister Ita. Zeev and Zvi returned to Antwerp to live with their grandfather, nephew and niece. They later emigrated to Palestine, together with their grandfather. Leo grew up in Antwerp, respecting the dual background of his parents: on weekdays, he attended a Jewish school in Antwerp, on the weekend he went to Catholic mass in Sint-Niklaas with his grandparents.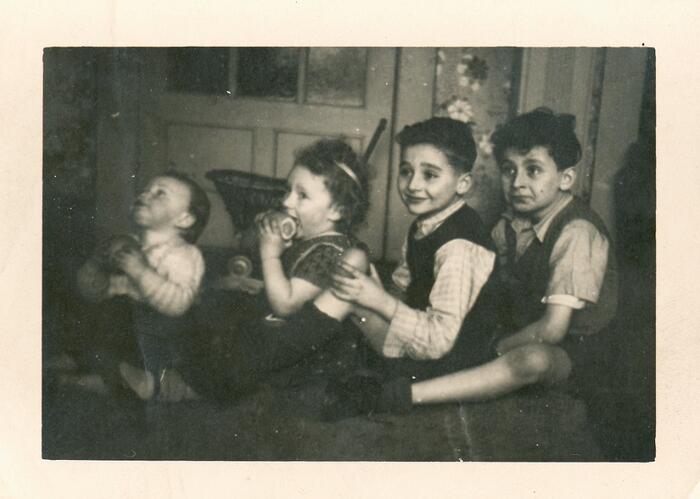 Leo is proud that that his mother's courageous choices saved so many of his relatives, including his father and grandfather, as well as his nephews and uncles. She did everything she could to keep these people safe, risking her own life in the process. Leo and Zeev remember Blanka as a sincere, resolute and extremely courageous woman. During Open Houses, they were also able to share her and their special story on location with the rest of their family, and with an Antwerp audience. That weekend we welcomed twenty relatives of Leo and Zeev from Israel, Canada and the UK in Antwerp. And so the story is also handed down to the next generations. 
Open Huizen/Open Houses
During World War II, an estimated 25,000 people died in Antwerp as a result of Nazi persecution and violence. Many others suffered psychological, physical and material consequences. Open Huizen/Open Houses keeps the memory of these people alive. These small remembrance events were set up to commemorate victims of World War II. Storytellers, visitors and residents share stories about Antwerp citizens in special locations where victims lived and worked. 
The first edition of Open Huizen took place on 9 and 10 October 2021.