An estimated 25,000 Antwerpians lost their lives during World War II. The Antwerp Names Project (Namenproject Antwerpen) is trying to find out their identity. The FelixArchive - Antwerp City Archives has been tasked with this extensive historical research project. The names of the victims will be added to the new memorial/monument near the Pilotage Building in the near future. City archivist Marie Juliette Marinus provides an insight into the work behind the scenes.
Why did the FelixArchive launch this research into the victims of World War II?
"In 2019, we celebrated the 75th anniversary of the Liberation of Antwerp. At the time the city council asked a scientific committee to formulate an opinion: how should we approach the legacy of World War II and its commemoration? The committee suggested collecting the names of all the Antwerp victims and displaying them on a memorial monument. The FelixArchive was tasked with investigating these names as the city's collective memory."
(read more below the image)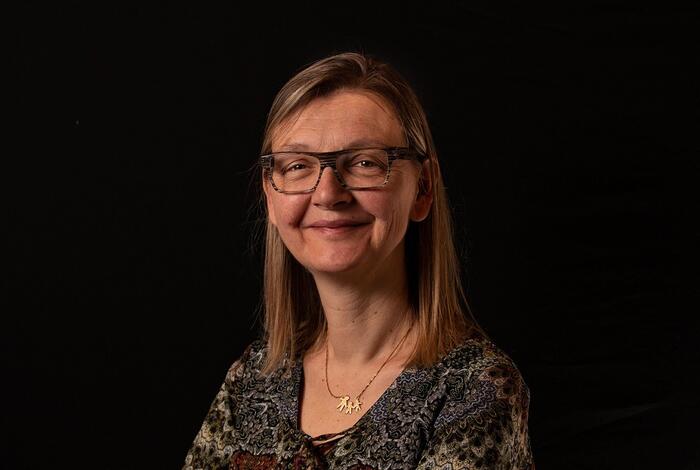 What inspired the choice for a monument that lists the names of all these individual victims?
"Nothing is more powerful and personal than a name, when remembering people. Because it emphasises the fact that people died. By collecting all these names in one place, people will be able to understand the impact of World War II in Antwerp at a glance. No other city in Belgium suffered as much from a human perspective as Antwerp. This was primarily due to the persecution of the Jews and the V-weapons."
"By displaying the names of all these victims individually and equally on the memorial/monument, we acknowledge that they are all victims of war. We honour and remember each victim."
Which criteria do you apply to determine whose name will be included on the monument/memorial? 
"Our first criterion is death. This includes the group of people who died between 10 May 1940 and 31 December 1945 as a result of the war. We chose this end date very deliberately. Obviously, we all know that the war officially ended on 8 May 1945, with Germany's capitulation. However, some victims initially survived the concentration camps and died a short time later during or after their repatriation as a result of the hardship they suffered in these camps. That is why the city council decided to also include their names on the monument. In addition, the city will also pay attention to the many others who survived the war, but who continued to bear the consequences of the war for the rest of their life."  
"All the victims also have a clear connection with Antwerp. They either died here or lived in the city during the war."
Which information about the victims are you looking for?
"Their name, date and place of birth, and the date and place of death. This basic information can often be retrieved from elaborate series of sources. But as history students are always reminded: 'one source is no source'. We adhere to this rule as much as possible in our name search. We therefore try to look for multiple sources for each victim so that we can check information. We combine all these sources, documenting things as much as we can. While mapping these sources, we often notice that this basic information conceals lots of other data, including special stories in some cases. Where possible, we also try to collect these."
(read more below the image)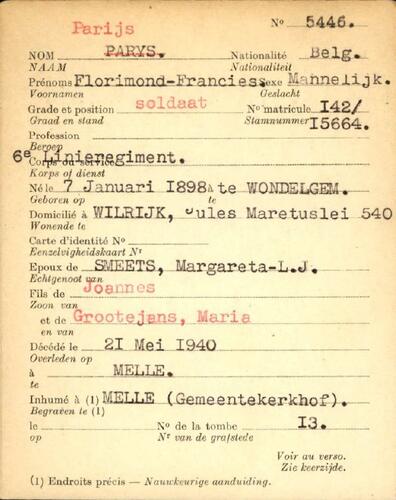 What do you do with all the additional information and the underlying stories?
"The name search is the first project of this scale to be undertaken in Belgium. It would be a shame if we didn't collect more information than is strictly necessary for the memorial. By systematically examining, for example, where these victims lived and where they died, we will hopefully gain new insights into Antwerp's war history."
"As far as the research into the many thousands of Jewish victims is concerned, we will literally be able to map, at the end of this research project, where someone lived in Antwerp. This is not the first time that this type of research has been conducted, but we will be able to document this in more detail and perhaps even adjust our findings."
"The same goes for the more than one thousand political prisoners, resistance fighters and conscientious objectors in Antwerp. They paid for their commitment with their lives. We try to systematically check which organisations they belonged to, where they died, which route they followed, and so on." 
"The intention is to do more with this additional information in the future. For now visitors will only be able to search by name, first name or date of birth. But we will certainly continue to supplement the basic information in the future, with the aim of making all these individual data available to researchers and interested parties in the long run. In the most ideal situation, we will also be able to link the victims on our website to sources that we keep about them in the FelixArchive."
Which sources do you use for this research?
"Many! In essence, we try to combine as many sources as we can. Roughly speaking, we distinguish between two types: official and victim-specific sources. At the FelixArchive, we store the typical official sources such as the archives of the civil registry and the population register. We also store many other sources here, such as deportation orders and the files of foreign nationals. These files are drawn up when a person moves to Belgium from another country. What's nice about these files is that they also contain photos, which is exceptionally rare. This helps put a face on the victims."
"The victim-specific sources, which we often look for in other archives, tell us a little more about the four victim groups (victims of the Holocaust, civilian victims of Nazi violence, civilian victims of military violence and military victims). These sources can be found at specialised institutions such as Kazerne Dossin (transport lists, the Belgian Jewish Register), the War Heritage Institute (Belgian War Dead Register) and the War Victims Service and CegeSoma (the Study and Documentation Centre for War and Contemporary Society). The latter two institutions are part of the Belgian National Archives and provide access to many interesting series of sources. Their staff are very helpful. They share useful tips and help us find ways to widen and deepen our research." 
(read more below the image)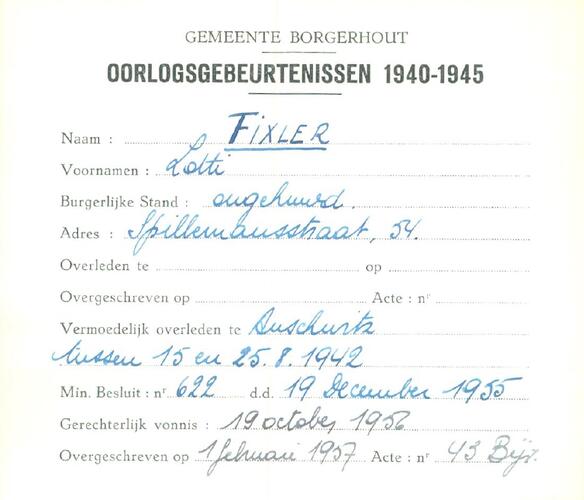 You are launching a call to people with knowledge about a victim. How important is the input of relatives and other citizens?
"Their input is especially important for identifying victims who are not registered anywhere else, to find out things we could never know or to provide additional information about a certain person, such as a photo or ego document. Checking the spelling of names is also important. We rely on what is written in the sources, but the name may be misspelled or be written in various ways. Relatives, acquaintances or interested parties can help us by making suggestions." 
"This issue is especially important for Jewish victims. In the 1920s and 1930s, Jews fled to Antwerp to escape the rise of Nazism and anti-Semitism in Germany and Eastern and Central Europe. Both the displaced person and Antwerp officials and Antwerp's police officers made errors in some cases when recording names as part of the registration process in Antwerp. The name of one and the same person is sometimes spelled in four different ways. That is why we are calling on their descendants and other professions to make suggestions about how these names should be written.
Are you hoping to identify all the names?
"While we are optimistic and aim to identify as many as possible, we are not naive. I don't think we'll ever be able to say that we have identified 'all' the names. But we will do our utmost to identify as many as possible. The monument will be installed in 2024-25. But the research will never be 'completed', for the simple reason that new names can and will always emerge. The monument/memorial is designed in such a way that these can be easily added if that is the case. This condition was explicitly included in the design brief."
Why has the City of Antwerp decided to already publish some of these names?
"To give people the opportunity to correct or add things. This gives them plenty of time. We must also check all these changes and additions ourselves. That is why we have decided to start with this first group."
"We also want to raise awareness and inform people that the city is working on this. We want to give the Names project some much-needed publicity. And we want to ask people to help us."
Find out more about the Antwerp Names Project (Namenproject Antwerpen) at https://namenproject.antwerpenherdenkt.be/EN/.